Make a new house an efficient home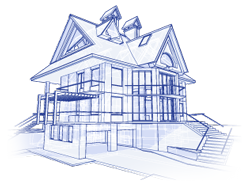 The decisions start early. Selecting the perfect lot. Creating the perfect plan. When building a quality home, a homeowner will make countless choices throughout the project in order to add personality, comfort and value. These personal choices are what makes a house a home. The carpeting that feels just-right under foot. The perfectly coordinated tile and countertops. The well-insulated windows and doors. The custom cabinets and moldings. The singular lighting and plumbing fixtures. The unique window treatments, and possibly the most important decision regarding the comfort and efficiency of your home: your air conditioning and heating system.
The Right Choice
A high efficiency air conditioning and heating system is an important step in ensuring years of worry-free comfort in your new home. Think about it. Our affordable energy efficient systems mean utility bills will be significantly reduced. Not only is there significant energy savings with high efficiency systems, but the investment in optional upgrades can easily be rolled into a homeowner's mortgage resulting in a very small monthly fee.
Operating Expenses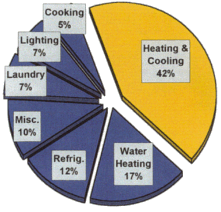 Whether you use gas or electric, it costs more to run any air conditioning and heating system than the actual purchase price. You may think you'll save money by purchasing a less expensive air conditioning and heating system. But you'll pay for your decision each month in your utility bill. While you can pay off your mortgage, you'll never pay off the utility company. That's why an informed decision is the energy-wise choice. And that's why more and more homeowners are choosing to upgrade their existing air conditioning and heating systems.