Products
Questions about our products?
Call us today: (262) 549-9337
Legacy Line BW/BS Boiler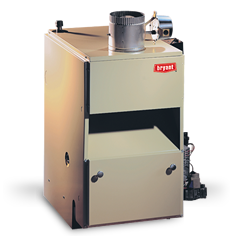 Radiant Heat Comfort Plus Energy Savings
The Legacy BW/BS Boiler brings home Bryant's traditional gas-fired, cast iron reliability plus an up to 81.5% AFUE rating for superior energy efficiency. You'll enjoy a higher level of whole-home comfort plus lower utility bills.
Bryant BW/BS Features:
Up to 81.6 AFUE
Cast iron heat exchanger
Gas-fired models
Water or steam models
Standard standing pilot or optional electronic ignition
Electric vent damper
Stainless steel/titanium alloy composite burners
Compact design
5-year parts limited warranty and a 20-year parts limited warranty on heat exchanger section
Energy Saving Systems serves Waukesha, Milwaukee and Southeast Wisconsin with quality heating and air conditioning services.
Let us serve you today. Call (262) 549-9337.